Professional IT Support and IT Consulting NYC

PROVIDE YOUR EMPLOYEES THE ABILITY TO WORK SECURELY FROM ANYWHERE WITHOUT COMPROMISE
Top Rated IT Support in NYC and the New York Tri-State Area Since 1994
8 Reasons to Trust Integrated Technology Systems
for Outsourced IT Support
Trusted Business IT Services in New York and the Tri-State Area
Let us help you today!
Maybe you're concerned with the current rising costs of your IT services, or maybe you are just running short on time because of your expanding business and need to hand over the reins of some services to someone else. Whatever your reason, we can help you with quality IT services today.
Your business can save money and time today with Integrated Technology Systems' managed services, network solutions, IT support and more.
See what other business owners are saying about us…
Hackers use tools to "sniff" around online and find vulnerabilities that you aren't even aware of, coming through back doors. It's not safe to continue believing the narrative that "My company doesn't have anything a hacker would want." New malware threats are being released every day. SMB's are vulnerable because they are used to gain access to enterprise and large organizations. Stealing credit card and personal information to sell on the Dark Web, hackers also access money out of your company's bank account.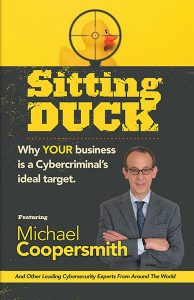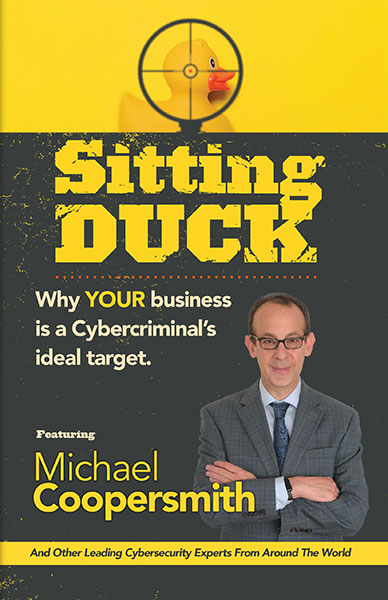 How better to describe an easy cybercrime target than a Sitting Duck? Sitting Ducks have been vulnerable prey from time immemorial. Cybercriminals, like most criminals, will first zero in on the easiest targets - Sitting Ducks. Unfortunately, cybercrime is not localized. Hacking into computers is a worldwide practice. It disrupts our businesses and social systems and often demands ransom payments in Bitcoin (or similar cyber-currency) that is virtually untraceable.
23,775 complaints of BEC (Business Email Compromise) were filed with the FBI last year with losses resulting in $1.7 billion
Cybercrime has increased by 600% since the beginning of the global pandemic https://purplesec.us/cyber-security-trends-2021
The average payment following an attack is now north of $300K - up 171% since 2020
40% of Ransomware now exhibits data extortion capabilities.
Ransomware downtime costs an average of $8,500/hour.
Ransomware claims a new victim every 14 seconds.
Author Michael Coopersmith, CEO of ITS NYC, leads his team of project managers and technicians, who are experts in providing reliable technology services to the small and mid-sized business community. Integrated Technology Systems serves as an outsourced IT department for law firms, accounting and financial firms, real estate companies, and a broad range of other industries. Their proactive monitoring technologies, remote remediation, onsite support, team approach, and flat-rate service plans maximize their clients' network uptime while delivering predictable technology costs.
Retain ITS NYC to ensure your business isn't a Sitting Duck for cybercriminals. We can protect your organization from devastating financial and social consequences that cybercriminals cause. Let us give you peace of mind!
Michael Coopersmith was the kid who put all of his family's stereo components together. He couldn't wait to get his hands on the neighborhood's first Commodore 64, and his first afterschool job included programming Lotus spreadsheets. He started his career as an accountant then merged his experience with business and technology to assist companies in expanding the potential of IT.
ITS NYC provides a range of hosting and cloud solutions to improve performance. Clients have access to leading business technology without considerable software and hardware expenses. ITS NYC's remote and local backup solutions protect company data, minimize business risk, and enable quick recovery of lost or damaged data. They have an impressive track record for business continuity and disaster recovery; just one day after Superstorm Sandy, half of their clients were up, and all were restored within a week.
ITS NYC's experience with HIPAA compliance and other regulatory oversight makes them adept at helping clients maintain or exceed legal requirements related to data security. They also have tools that provide companies with enhanced control and oversight of data, while providing access for their users for data sharing and remote work capabilities.
ITS NYC's clients view technology as an investment in productivity and efficiency. ITS brings the most effective IT tools available, customized to meet the specific needs of each client, and thus allows each to focus on running their core business.
When not working with his team and his clients, Michael travels to explore the outdoors with his family and runs regularly with his sons. He and his oldest son have completed six half marathons. They often run in support of Achilles International, in appreciation for all Achilles has done to support disabled athletes worldwide.