At Integrated Technology Systems we believe that referrals are the greatest form of flattery.
Our goal at Integrated Technology Systems is to continually offer top rated IT support in NYC and the New York Tri-State Area to the business community. As a client, you will get a trusted IT partner that will change the way you view your business relationships forever.
Do you know a business in need of IT? All referrers can earn $1000* for each referral that signs as an ITS NYC client, regardless of whether you are an employee or business owner.
*or we will donate to a charity in your name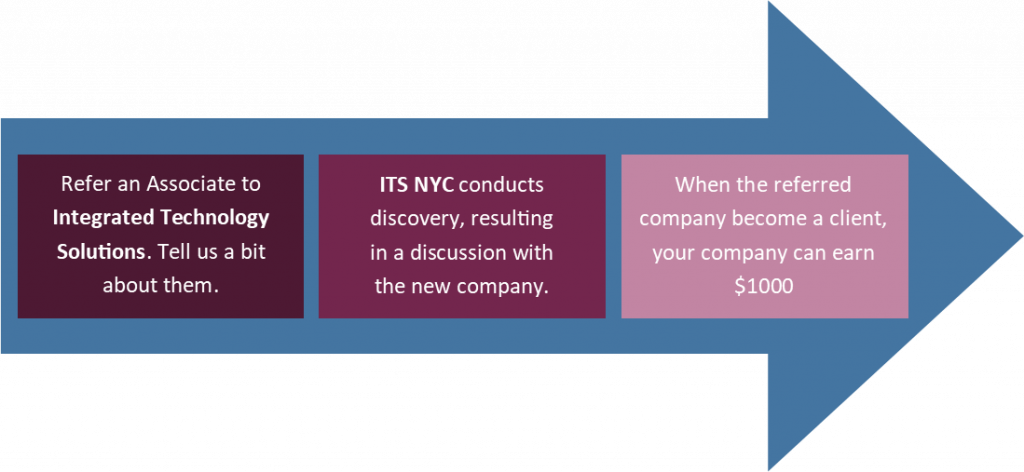 By recommending partners, associates, or professional contacts, you can help them enjoy worry-free IT and reap some rewards for yourself.
Hackers use tools to "sniff" around online and find vulnerabilities that you aren't even aware of, coming through back doors. It's not safe to continue believing the narrative that "My company doesn't have anything a hacker would want." New malware threats are being released every day. SMB's are vulnerable because they are used to gain access to enterprise and large organizations. Stealing credit card and personal information to sell on the Dark Web, hackers also access money out of your company's bank account.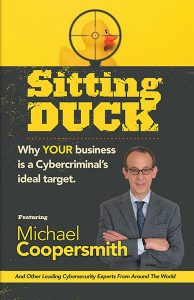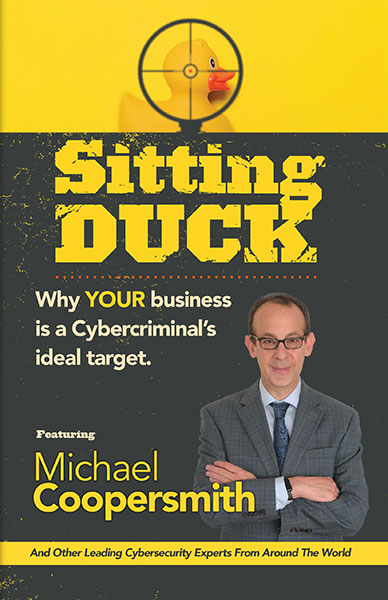 How better to describe an easy cybercrime target than a Sitting Duck? Sitting Ducks have been vulnerable prey from time immemorial. Cybercriminals, like most criminals, will first zero in on the easiest targets - Sitting Ducks. Unfortunately, cybercrime is not localized. Hacking into computers is a worldwide practice. It disrupts our businesses and social systems and often demands ransom payments in Bitcoin (or similar cyber-currency) that is virtually untraceable.
23,775 complaints of BEC (Business Email Compromise) were filed with the FBI last year with losses resulting in $1.7 billion
Cybercrime has increased by 600% since the beginning of the global pandemic https://purplesec.us/cyber-security-trends-2021
The average payment following an attack is now north of $300K - up 171% since 2020
40% of Ransomware now exhibits data extortion capabilities.
Ransomware downtime costs an average of $8,500/hour.
Ransomware claims a new victim every 14 seconds.
Author Michael Coopersmith, CEO of ITS NYC, leads his team of project managers and technicians, who are experts in providing reliable technology services to the small and mid-sized business community. Integrated Technology Systems serves as an outsourced IT department for law firms, accounting and financial firms, real estate companies, and a broad range of other industries. Their proactive monitoring technologies, remote remediation, onsite support, team approach, and flat-rate service plans maximize their clients' network uptime while delivering predictable technology costs.
Retain ITS NYC to ensure your business isn't a Sitting Duck for cybercriminals. We can protect your organization from devastating financial and social consequences that cybercriminals cause. Let us give you peace of mind!