IT that works for you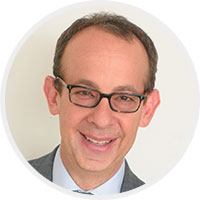 Started in 1994, Integrated Technology Systems is a complete technology solution provider. We are 100% committed to making sure business owners have the most reliable and professional IT service in New York. Our team of talented IT professionals can solve your IT nightmares once and for all.
Here's why so many businesses depend on Integrated Technology Systems for complete IT services and support:
We believe great customer service and communication is as important as technical knowledge.
We focus on proactive technology care, because preventing issues is the best way to keep your systems up.
We promise prompt response time to address and resolve any issues quickly, which gets you back to work.
We build our business on industry best practices and ongoing employee training; our processes and people can support today's technologies.
Our clients rely on us as trusted partner and advisors; we don't just take care of your technology - we show you how to use technology to improve your business.
Our custom service packages deliver what you need and want without overstepping the boundaries of your budget. From cloud services to data backup, Integrated Technology Systems is here to team up with you and your company for expert support.