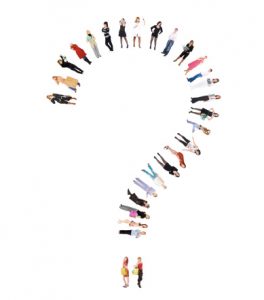 Are you in charge of your company's technology infrastructure?
A server fails.  Are you the one that makes sure it gets fixed?
If staff brings in Malware to the company network from their personal device inadvertently, are you the one charged with making sure it's contained and ultimately removed?
Maximizing Technology to better your business
Have you had a security incident?
ITS prioritizes security first and enhances offerings to our clients as the landscape continues to evolve. We have dedicated resources that supply robust protections, ensuring we stay in front of security incidents.
Are you receiving less than adequate support or communication from your current IT provider?
We have a dedicated staff that prioritizes security, and a dispatcher that prioritizes communications. A team that works closely together, we proactively stay ahead of issues as well as keep you updated on a resolution plan. We include after-hours and weekend support.
Do you worry about the integrity of your network? Or do you have a VPN to access your network? Is your network patchworked together with a hybrid of office and remote locations?
ITS will architect (or revise existing infrastructure) a solution that stores your data safely in the cloud, supplying users with a consistent experience, securely accessing company data from wherever they are, the office or working remotely. We remove your IT infrastructure's dependence on your office, therefore reducing your technology footprint.
Are phone calls able to easily be transferred to employees working remotely?
Our solutions reach you smoothly wherever you are. Calls can transfer in the office, to a softphone at home, or to your cell phone. All phone features are accessible regardless of where your employees are working, allowing for more productivity, communications, reporting. Our phone solutions offer integration with CRM systems (Salesforce, Zoho, Dynamics 365, etc.), which legacy systems cannot.
Integrated Technology Systems is a world-class Managed IT Services Provider with a priority on proactively defending small and midsize businesses from online threats, keeping them running with 100% efficiencies to keep doing what they do best. Reducing your IT footprint, ITS offers the fastest and more reliable and secure service. We transport you to your office digitally, regardless of where you are working, your office, or remotely.
We augment your staff with our team of experts:
We deliver a secure, seamless experience wherever the user is working.
We are at the forefront of cloud networking for small businesses.
We are Microsoft Partners, and use the same technologies ourselves as we use for supporting our clients.
Complete business continuity offers access to your network even when your office may be inaccessible due to natural disasters.
Our services meet all regulatory compliances:
Our proactive stance means fewer issues. We communicate consistently through resolution for any situations that may arise.
Trusted Business IT Services in New York and the Tri-State Area
Let us help you today!
Maybe you're concerned with the current rising costs of your IT services, or maybe you are just running short on time because of your expanding business and need to hand over the reins of some services to someone else. Whatever your reason, we can help you with quality IT services today.
Your business can save money and time today with Integrated Technology Systems' managed services, network solutions, IT support and more.