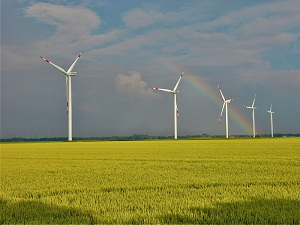 Vestas Wind System is a leader in North American wind turbine manufacturing with over 40,000 MW installed and 36,000 MW in service in the US and Canada.
The company recently published a data breach notice indicating that they were the victim of a successful cyberattack on Friday, November 19.
They had to close large swathes of their network infrastructure in order to stop the attack spreading. Vestas didn't specify the exact nature, but it appears likely that the company was the victim of ransomware.
This incident will have severe downstream consequences, unfortunately. They were already having problems with their supply chain and had to stop production due to the shutdown. This will delay many of Vestas' projects in the pipeline, which will also have additional impacts. These are not easy to predict.
According to the company's latest information, both the investigation and the issue are still ongoing. The company doesn't have a timeline for recovery. Vestas confirmed that certain company data was compromised and stolen, but did not give any specifics.
As cybercriminals seek greater payouts, there have been numerous attacks on critical infrastructure. The Vestas attack follows earlier attacks on Colonial Pipeline, Ireland's Health Service Executive and JBS, which were all carried out in the same vein.
Do business with this company, but be aware of the fact that they are experiencing difficulties and that there will be delays. Let's hope Vestas can resolve the issue quickly.
Integrated Technology Systems specializes in keeping your companies data secure. Call us today for an evaluation of your security practices.
Large GoDaddy Data Breach in WordPress Customer Email Addresses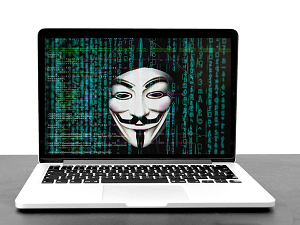 Are you a GoDaddy customer? Be advised that the company has recently disclosed a data breach to their network. GoDaddy's Managed WordPress hosting environment was accessed by an unknown third party.
According to the investigation, the intrusion occurred on September 6, 2021. The unknown attacker took advantage of a company vulnerability and gained access to various information.
This information includes:
Email addresses and phone numbers for more than 1,000,000 Managed WordPress customers, both active and inactive.
The original WordPress Administrative Password that was created at the time of provisioning
Active customers can use the SFTP usernames and passwords as well as the database usernames and Passwords
The SSL private key is also available for certain customers (exact numbers are unknown at the moment).
To assist with the investigation, the company retained an independent security firm. The investigation is still ongoing, but the company has already reset all passwords to SFTP and databases for all impacted users. Customers who lost their SSL private keys are being issued and installed new certificates by the company.
The company is currently in the process to reach all affected users. You should be vigilant for any phishing attempts targeting your email address if your email address was compromised.
As is customary in such situations, the company offered its apologies and stated that they take security of customer data very seriously. The investigation is ongoing, but no additional information is currently available.
This is unfortunate, but not surprising. Hackers are attracted to large companies like GoDaddy, which has millions of customers. Be vigilant. This isn't the first major breach this year.
Hackers are just as likely to attack small and medium sized businesses. Don't think you are safe. Call Integrated Technology Systems for a complete cybersecurity audit.