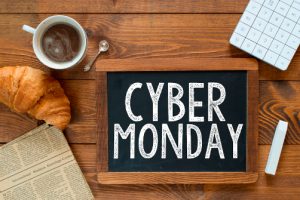 It is no secret that online shopping is gaining popularity. Online shopping was more popular than ever, In 2016 online sales surpassed offline holiday sales. Can you imagine the impact of online shopping in 2022? Cyber Monday, the largest online shopping day in American history, is held every year the first Monday after Thanksgiving.
Cybercriminals have the opportunity to profit from unsuspecting shoppers by taking advantage of the convenience and ease of shopping online, making the holiday season a perfect time to exploit them. Cybercriminals exploit online shoppers in three ways.
Fake email addresses and sites
Secure transactions can be intercepted
Targeting vulnerable computers
Tips For Cybersecurity While Shopping
Safely shop on reliable websites. If an offer seems too good to be true it most likely is. Do not be deceived by low-quality websites or fake companies offering great discounts. Instead of clicking on a link, go directly to the websites sand use the websites of trusted retailers.
Do your research. This time of year, there are many fake and malicious businesses out there. Look at reviews to see what other customers think about the company and whether they have had negative or positive experiences. Verify that the website provides a valid mailing address as well as a number to contact for support or sales questions. Verify they have a return policy if you are not satisifed. Call a human if the website looks suspicious.
Never click on links or open attachments without thinking twice. This applies even if the messages appear to come from trusted people, legitimate organizations, retailers you trust, or your bank. Fake messages are easy to find. Instead of clicking on links, use trusted URLs. Only open expected attachments that are known. If in doubt, delete it!
Beware of emails or texts asking for purchase information, fake ecards and fake package tracking emails. These emails are especially common at this time of the year.
Keep your machine clean! Clear browsing data before searching for that special gift, make sure Internet-connected devices -- including PCs, laptops, smartphones, and tablets, -- apps, browsers, and anti-virus/anti-malware software are up to date and patched.
Protect your passwords. Protect your passwords by making them strong and long, never revealing them to anyone and using multi-factor authentication (MFA), wherever possible.
You should check the address bar. Before you use your credit card online, make sure to look for https:// (indicates a SSL certificate is on the site) and not http.
Regularly check your bank and credit card statements. These statements are often the first signs that your identity or account information has been stolen. Report any discrepancies immediately.
Text alerts can help you stay safe. Many banking apps and websites allow you to set up alerts. This could include a text message detailing every transaction exceeding a certain dollar amount, or a summary text of your current balance each day. These alerts can be used to detect unusual activity.
Your credit report should be checked at least once a year. The Federal Trade Commission provides information about getting free credit reports and what to do if you find discrepancies: https://www.consumer.ftc.gov/articles/0155-free-credit-reports
Be knowledgeable about Wi-Fi hotspots, public computers, and other Internet services. All Wi-Fi hotspots or public computers should be considered compromised, even though they may appear safe. You should limit the business you do on them. This includes logging into key accounts such as banking and email, as well as shopping and banking. To ensure that you don't accidentally connect to an unsafe or fraudulent wireless network, set your devices to ask before joining.
A few additional ways to protect yourself online: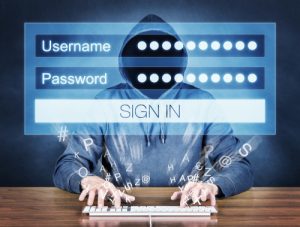 Separate passwords for each account: Cybercriminals can be stopped by having unique accounts. Separate your personal and work accounts. Make sure you have strong passwords and multi-factor authentication for your most important accounts.
Never send financial or personal information to anyone via email or SMS.
Never use a debit card, but a credit card. Credit cards provide protections that can reduce your liability in the event your information is misused. Debit cards usually do not offer the same protection. Another tip is to use your digital transactions exclusively with a separate credit card. Although it won't stop theft, this will reduce your exposure and make online fraud more easily detectable.
Use only apps that are trusted. Malicious software (also known as malware) can be downloaded from less reputable sources to steal sensitive information such as credit card numbers and financial details. Keep your apps current.
Pop-ups are not to be responded to. Pop-ups and offers are not to be taken seriously. Close them. Do not click on links or dial the numbers. Don't click on pop-ups telling your you must purchase anti-virus software. These popups are a scam. Use the settings on your computer to turn off popups.
Do not set up auto-save for your credit card numbers or passwords. It is a minor inconvenience to have to enter the information again, compared to how much time it would take to recover the stolen information.
Use a complex password to secure all your devices. Do not use your password for other accounts. You can set a timeout to lock your devices after inactivity. Also, make sure that they need a password or another authentication to restart or start up.
Be aware of charity donation scams. Cybercriminals try to profit from holiday generosity and may use fake charity requests to gain access your data or devices. Don't click on any links in emails asking for donations. Navigate to the trusted address of charity to make a contribution.
To reduce theft risk, disable wireless and Near Field Communications (NFC), cell phone Bluetooth, when you are not using them. Many stores and other places also search for devices with Bluetooth or wireless enabled to track your movements when you are within their range.
Protect your Wi-Fi network at home. Enable strong encryption for your home wireless network to prevent data theft and eavesdroppers. WPA2 is recommended. You should control who has administrative access on your home network and require that each user sign in with strong passwords before they can connect. You should log in to your wireless router regularly to check for any software updates. Many home routers do not auto-update.
Review privacy policies. Check the privacy policies for the merchant/website you are visiting. Find out what information is being collected by the merchant, how it will use it, how it will store it, and whether it will be shared with anyone else.
Integrated Technology Systems wishes you and your family a happy Thanksgiving and a safe holiday shopping experience. Give us a call to ensure you and your employees are cyber safe.
Integrated Technology Systems
6 East 45th Street, Suite 400
New York, NY 10017
212-750-5420
https://www.itsnyc.com