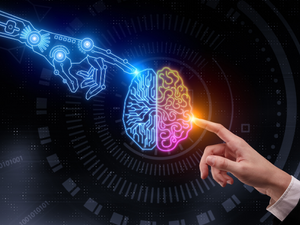 Artificial intelligence (AI), while it may be seen as a recent phenomenon in mainstream society is actually not new. Companies that want to remain competitive are increasingly relying on AI technology.
What is AI?
Artificial intelligence can be defined as any software program that performs human-like tasks. This includes problem-solving, planning, and learning.
Machine Learning
There are many types of artificial intelligence (AI), which are being used in today's business. Machine learning is one of the most popular types of AI. It is used to quickly process large amounts of data. These AI's appear to learn from more data.
Machine learning algorithms are able to analyze data that is otherwise too complicated for humans. The algorithms can also quickly analyze data and find patterns and anomalies in it as it is being entered.
Machine learning can be used by businesses to identify when equipment is operating at a reduced capacity, and inform decision-makers about the need for preventative maintenance. Machine learning is still an extremely broad field.
Deep Learning
Artificial neural networks have led to deep learning. Deep learning is a form of machine learning that allows neural networks to perform nonlinear reasoning. A deep learning model is crucial for fraud detection and more thorough analysis.
Deep learning allows simultaneous analysis of many factors. As more data is collected, deep learning models improve their performance. Self-driving cars must be able to simultaneously analyze, respond, and identify multiple factors. Deep learning models are therefore more precise and more scalable when more data is collected.
Artificial Intelligence and Business
Artificial intelligence cannot replace human intelligence and ingenuity. It can process and analyze data faster than humans. AI can help with decision-making and anticipating possible outcomes by suggesting alternative actions.
AI is used frequently in cybersecurity, customer relations management, content generation and personal assistants.
As artificial intelligence integrates more into the workforce, it is unlikely that humans will lose their jobs. It is expected that specific skills will become more important as technology advances. This will lead to an increase in demand for technical skills.
AI plays an increasing role in today's businesses. It will be fascinating to see what other industries will benefit from AI as the technology develops.
Are you utilizing AI for your cybersecurity efforts? Give Integrated Technology Systems a call today to learn more.
Integrated Technology Systems
6 East 45th Street, Suite 400
New York, NY 10017
212-750-5420
https://www.itsnyc.com