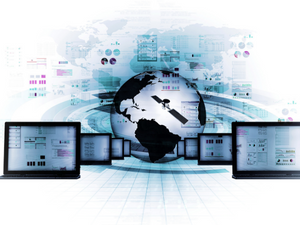 Managed IT services can be beneficial for companies of any size. They offer technical support and maintenance services that save time and money. Your company may be able to benefit from managed IT services in many ways.
Managed IT services can help you prevent problems from happening by keeping an eye on them and making sure they are up-to-date. This solution will help you save money and time by limiting interruptions to your solution and urgent repairs.
Expert support: IT service providers that manage IT have a team ready to provide technical support and solve problems as they arise. This type of support can reduce downtime and save time. It allows you and your team members to concentrate on core business tasks and not on trying to solve technical problems.
Cost savings: Many managed IT service providers offer bundled services at a fraction of the cost of buying each service individually. Managed IT service providers can also take care of maintenance and support so you can transfer those costs to other areas of your business.
Increased productivity: Outsourcing your IT support and maintenance to managed IT service providers will allow you to free up your internal IT staff. They can now focus on strategic initiatives and increase production, which will help accelerate business growth.
A managed IT service provider offers the advantage of scaling. This allows you to respond to changing demands quickly and with minimal disruption. You can also add or delete services quickly without having to invest in new infrastructure.
Managed IT services can improve the efficiency of your business at all levels. Your business will be more efficient in modern times thanks to a healthy IT infrastructure and 24x7 IT support; this will allow you to build stronger relationships with your employees and customers.
Regardless of size, ant business can benefit from managed IT services. Give Integrated Technology Systems a call today to see how we can help your business grow in 2023.
BEC Attacks are a growing threat to your business. Don't let it fall prey to them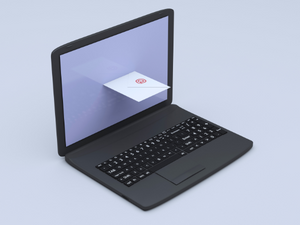 BEC (business email compromise) attacks are becoming more common and pose a serious risk to all businesses. Hackers pose as trusted organizations or individuals to request financial transfers or sensitive information via email.
BEC attacks are often directed at high-ranking employees such as financial managers or executives. They can also be extremely sophisticated. They may even go to great lengths in order to appear authentic by using logos and email addresses. Sometimes, attackers may be able to access an employee's email account in order to send BEC messages to partners or other employees.
BEC attacks are often carried out using the "man in the middle" technique. This is where the attacker pretends to be a vendor or supplier and asks for payment or sensitive information. These attacks are difficult to detect as the attacker might use legitimate email addresses or logos to appear legit. An attacker tricks the victim into believing they are communicating with a trusted person. This can result in them divulging sensitive information and making financial transfers to the attacker.
It is important to take strong email security precautions and train your employees about the dangers of BEC attacks in order to protect your business. Your business can be protected by two-factor authentication and monitoring unusual activity. Red flags such as requests for sensitive data or financial transfers from unknown organizations or individuals, or requests to transfer money into unfamiliar bank accounts, should be raised by employees.
Do not click any links or download attachments from suspicious emails. Instead, verify the request using a secure channel such as calling the sender at a valid number.
Businesses of all sizes are increasingly at risk from email compromise attacks. You can protect your company from damaging and costly BEC attacks by taking proactive measures to secure your email communications. Contact Integrated Technology Systems for help with securing your company's data.
Integrated Technology Systems
6 East 45th Street, Suite 400
New York, NY 10017
212-750-5420
https://www.itsnyc.com