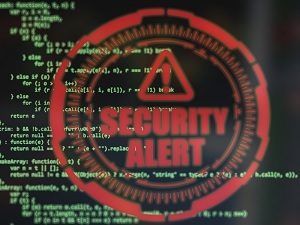 Hackers have used distributed denial-of-service attacks (DDOS) since the dawn of the internet.
If you have enough internet-connected devices, you can ping multiple servers simultaneously and knock them offline. You can keep the pressure up and it will stay offline for as long as you want.
Given the internet's popularity, this can easily cause financial ruin for even the richest companies. This is what hackers know, and it's why these attacks continue to be used today.
However, hackers have changed the way they attack this type of attack. They will threaten to launch a sustained DDOS attack on a target company if they don't pay a fee.
This is a significant departure from how DDOS attacks were used in the past and makes it more like a ransomware operation. They just issue the threat and then wait to see if it is paid.
Neustar researchers found that DDOS attacks have increased by a shocking 154 percent in the period 2019-2020. There is no indication that this trend is slowing. Add in the possibility of attacking a company, and you can see the magnitude of the threat.
This is why DDOS has become a popular choice for hackers all over the globe. Among all possible hacker attacks, the DDOS is the easiest and most straightforward. Anyone can access a botnet. It's easy to see why companies are opting to pay for botnets that are large enough to be hired on the Dark Web.
However, Michael Kaczmarek (Vice President Security Product Management at Nustar) advises against paying the toll. He wrote:
"These ransoms should be avoided by organizations. You should report any attack to the nearest law enforcement office. This information could help to identify the attackers and hold them accountable. Organizations can also prepare for DDOS attacks by creating a solid mitigation cybersecurity strategy. This includes assessing the risks and evaluating solutions."
Although this threat is real, there are many things a company can do. Paying the toll only encourages future attacks. It is best to hold these criminals accountable. Don't pay. Make them pay.
Better still, ensure that your company has the defense system place to stop the attack before it starts. Contact Integrated Technology Systems for a complete analysis of your network's vulnerability.
DDOS Attackers Target VoIP Providers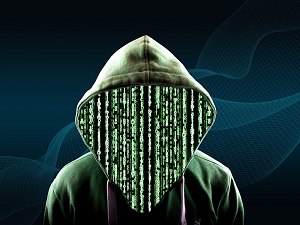 Hackers all over the globe are showing their strength. They have launched distributed denial-of-service (DDOS), attacks on Voice over Internet Protocol (VoIP), providers. This is causing widespread voice outages. Bandwidth.com, a VoIP provider, is the latest victim of these attacks.
The company reported a series unexpected failures in their voice- and messaging services on September 25th. The company posted a notice to their status page stating that the problem had started. Bandwidth is investigating an incident that could affect Voice and Messaging Services. Unexpected failures could occur in calls and messages.
All teams are engaged.
The root cause was quickly discovered by the teams that investigated. They were being threatened by hackers who wanted to force the company to pay a Bitcoin ransom in order to stop the attacks. The company refused to pay and fought back in order to protect their network.
Bandwidth.com seems to have won, at least for now. But there's no guarantee that the attacks will not intensify. Bandwidth.com's CEO is David Morken.
Morken posted the following blog post on the company's website as the attack was beginning to subside:
"A rolling DDoS attack has targeted Bandwidth and other critical communication service providers. We have managed to mitigate some intended harm but we are aware that this attack has had a significant impact on some of your lives. I'm truly sorry for that.
We are trusted with mission-critical communications. This team takes everything more seriously than anything else. We work around the clock to support you and minimize the damage caused by this attack. Customers have been contacted individually by our account managers and support team. Please let us know if you are having problems.
Real-time updates will continue to be posted at status.bandwidth.com. We won't rest until this incident is over. And we will do everything we can to prevent future ones.
We appreciate your patience."
Bandwidth.com deserves praise for their professionalism and exceptional handling of the incident.
Attacks come in all shapes and sizes. Is your company prepared? If you have any doubt, contact Integrated Technology Systems today for your peace of mind.