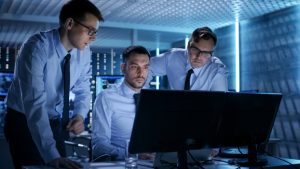 Businesses of any size and located anywhere in the US can use the internet to reach new customers. The internet offers opportunities to increase efficiency through computer-based tools. Whether a company plans to adopt cloud computing, use email or maintain a website, cybersecurity should be considered.
Digital theft is now the most common form of fraud reported, surpassing physical theft. Every company that uses the Internet must create a culture that promotes security and increases consumer confidence.
Small Business Cyber Security Tips
Small businesses can reach new markets by using information technology. This allows them to increase productivity and efficiency, as well as expand their market share. Businesses need a strategy for cybersecurity to protect themselves, their customers and their data against growing cybersecurity threats.
1. Training employees on security principles
Establish policies and security procedures for employees. For example, require strong passwords and set appropriate Internet usage guidelines. There needs to be strict penalties for violating company cybersecurity policies. Set up rules that outline how to protect and handle customer data.
2. Cyberattacks can be prevented from computers, networks, and information.
Make sure your computer is clean: Using the most current web browser and updated security software and operating systems will give you the best protection against ransomware, malware, viruses, and other online threats. After each update, set antivirus software to run an automatic scan. Key software patches should be installed as soon as possible.
3. For your Internet connection, make sure you have firewall protection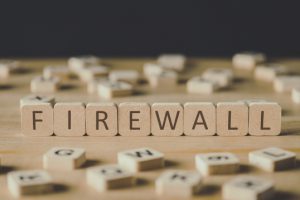 A firewall program is software or firmware that protects against unauthorized access to a network. It inspects incoming and also outward bound traffic using a collection of regulations to identify and block dangers.
4. Create a mobile device action plan
Security and management issues can be very serious for mobile devices, particularly if they have access to confidential information or the corporate network. To prevent thieves from using your phone's public network, make sure that users password-protect and encrypt their data. Set up procedures to report equipment stolen or lost.
5. Backup copies of business data and important information should be made
Backup all data regularly. Electronic spreadsheets, Word processing documents, databases, human resource files, financial files, and accounts receivable/payable data are all critical data. If possible, backup data at least once a week and keep the copies offsite or in a cloud.
6. You can control physical access to your computers, and you can create user accounts for each employee
Unauthorized individuals cannot access or use business computers. Laptops are easy targets for theft and can be lost so make sure to lock them away when they're not being used. Each employee should have a unique user account and strong passwords. Only trusted IT staff should have administrative privileges.
7. Protect your Wi-Fi networks
Secure, encrypted and hidden Wi-Fi networks are essential for any workplace. Your wireless access point, or router, can be used to hide your Wi Fi network. It will not broadcast your network name (also known as the Service Set Identifier, SSID). The router's access is protected by a password.
8. Use best practices when it comes to payment cards
Banks and processors should be consulted to ensure that the best tools and anti-fraud service are used. Your bank or processor may have additional security requirements. Separate payment systems from less secure programs. Don't use the same computer for payments or surfing the Internet.
9. Limit access to data and information for employees, restrict authority to install software
You should not give access to all data systems to one employee. Only allow employees access to the data systems they require for their job. Employees should not have the ability to install software without permission.
10. Passwords and authentication
Unique passwords needs to be a mandate for employees and they need to change their passwords at least once every three months. Multi-factor authentication, which requires additional information to gain access should be utilized company wide. Multi-factor authentication is available for accounts that are sensitive.
Cybersecurity Resources for Small Businesses
Integrated Technology Systems works with small to medium size business for employee training and creation of cybersecurity policies. We can install and maintain safeguard software on your network to prevent outside intrusion. Call us today for a consult. Your peace o mind is our priority.
Integrated Technology Systems
6 East 45th Street, Suite 400
New York, NY 10017
212-750-5420
https://www.itsnyc.com