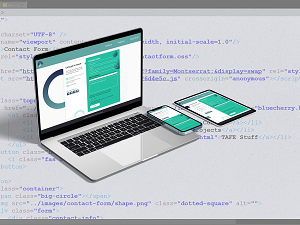 Companies spend substantial amounts of money today to defend themselves against cyber criminals. Attacks can result from any source, so the threat matrix is extensive. This is why companies spend a lot on antimalware software but also on a variety of tools managed IT security can use to prevent attacks from ever happening.
Many companies also engage third-party experts to provide 24/7 monitoring. Managers will spend more to make sure that backups are regularly taken. So that in the event of an emergency, recovery can be done quickly and the company can return to its core business within a short time.
While all of this is admirable, the sad reality is that even expensive and complex systems that are designed to protect your corporate network can be ruined by one employee's negligence.
Your Cyber Security investment will return more money if you educate your employees about the dangers lurking on the internet. You can teach them security best practices to make sure they are part of your network security system, rather than just another threat factor that you must guard against.
Here are some examples of how your employees could be unwittingly putting your company at risk.
They use easy-to-guess passwords that hackers can guess quickly.
They rarely change their passwords except when forced to
Many people will use free WiFi hotspots to connect to your company network while they travel.
Surprisingly, many people use the same passwords across multiple websites.
They don't use multi-factor authentication paradigms even if they are made available.
Many people assume that every attachment sent to their email inbox at work is safe and will not think twice about opening it.
It is difficult to verify that someone contacts them through corporate channels.
These are all very serious threats to your company's security. Call Integrated Technology Systems to ensure that your employees receive the training they require to ensure safety for your company network and themselves.
Data Breach at One of America's Top Healthcare Providers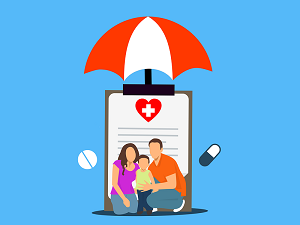 Are you receiving any type of healthcare from Kaiser Permanente You should be aware that Kaiser Permanente recently published a notification about a data breach indicating that an attacker gained access to an email account containing personal health information. This occurred on April 5, 2022.
The investigation has revealed that sensitive information relating to over 69,000 people was exposed. Kaiser Permanente offers a broad range of health services to over 12.5 million people in eight states and the District of Columbia. Although it is true that any breach can be detrimental, the one in this case only affected a small portion of the company's patients.
The breach notification from Kaiser reads in part:
"This notice details a security incident which may have affected the protected health information for some Kaiser Permanente patients that was affected by an unauthorized access incident on April 5, 2022.
Kaiser Permanente sent a letter on June 3, 2022 to the affected parties, containing details about the unauthorized access.
The attack exposed sensitive information such as:
Patients' names, first and last
Numbers for medical records
Dates of service
Information about laboratory test results
There is a silver lining in Kaiser's notification, which stated that neither credit card numbers nor Social Security numbers were being exposed.
Although this incident will certainly damage trust, the stolen data is unlikely to be enough to permit the attackers to steal you identity. If you were one of the affected customers, you should have received an email notification from the company.
Although we wish that this would be the last data breach for the year, it is not. Keep an eye out for the next breach and protect your corporate data! Call us today for a complete review of your network security.
Integrated Technology Systems
6 East 45th Street, Suite 400
New York, NY 10017
212-750-5420
https://www.itsnyc.com/