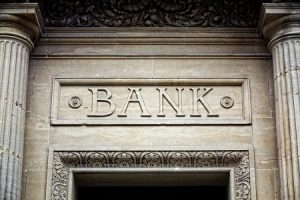 Flagstar Bank, a Michigan bank, may be your local bank. It's possible you have an account with Flagstar Bank, which is one of the most important banks in America.
You should be aware that the company has recently published a breach disclosure notice relating to an incident that occurred in December 2021, when unknown attackers broke into the company's network.
The notification begins with the following:
"... Immediately upon learning about the incident, we activated our incident management plan and engaged cybersecurity professionals who are experienced in dealing with these types of incidents. We also reported the matter to federal authorities."
There is no evidence to suggest that any information was misused. We want to inform you about the incident, but we are cautious.
They also announced that they would offer two years of free identity monitoring services for all impacted customers.
Flagstar's information to the Maine Attorney General's office shows that there are many people who have been affected. There are more than one million and fifty.
There is nothing wrong with the breach notification sent by the company, but there are two important pieces of information that are missing.
First, the company didn't realize the breach until half a year later.
The notification does not provide any information on the exact types of information the attackers took with them. Does it suffice for hackers to steal an individual's identity? Flagstar's identity monitoring protection seems to indicate that this is the case. We are left guessing as there aren't any details.
We believe this could have been done better. We hope Flagstar will be more open in the coming days.
Are you sure your security monitoring is doing the job? Call Integrated Technology Systems today if you have any doubt.
Here are some simple tips to secure your smart device data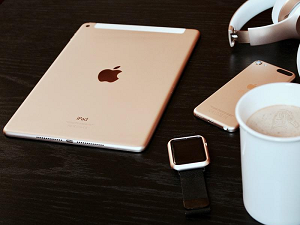 Although data security is not something most people think about, they should. To do meaningful, real work, we now use more than our laptops and desktops. Many people carry a multitude of devices with them everywhere they go, which they can tap into regularly.
The average person has four devices that can be used to accomplish their tasks, including smart phones and smart watches.
Are they really safe? They are probably not as secure and safe as you would like.
These are some easy ways to fix it:
1 - Software Solutions
BitDefender is one of the best. BitDefender allows you to connect up to 15 devices per household and comes with a suite tools to protect your smart devices. Do you need protection for employees accessing your network? Integrated Technology Systems can provide you with the best solutions to keep your data secure from smart devices.
2 - Create good password habits
Yes, it is easy to use the same password on multiple devices and web properties that you use regularly.
Refrain from the temptation of easy. Easy makes you vulnerable. It's not easy, but it's worth the effort to create strong passwords. You should use a different password for each device.
Password vaults are your friend here. They help automate the process and make it easier for you to remember. Two-factor authentication (2FA), is a good idea everywhere it's available. It adds another step to your logon process but is well worth it for the additional security.
3 - Be a smart email user
Even if you believe you know the sender, don't click any embedded links in emails you receive. It is possible that the sender's email address has been forged.
You should also ensure that you don't open any email attachments unless you have verified it is legitimate and it was sent by someone you trust. Phishing emails is one of the most popular ways hackers gain access to the systems they are targeting. Do not be their next victim
Although these three items can take some time to setup and get going, it is well worth it. It will make your smart devices much more secure. This is a great thing.
Need assistance with securing your smart devices? Call us today to discuss how we can help.
More great tips on Facebook.
Integrated Technology Systems
6 East 45th Street, Suite 400
New York, NY 10017
212-750-5420
https://www.itsnyc.com/