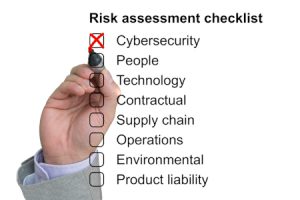 Many organizations adopt what you might refer to as an active approach to cybersecurity. They are prepared to take certain actions once an attack occurs. Is this you? Or you can also take a more reactive approach and react to an attack. It's about taking action before an attack happens; it's a good cybersecurity posture.
Comparison of Active and Reactive Review
Too often, security tools, protocols and policies are created and reviewed in a one-time, forget-it fashion. The world is always changing. It is important to be proactive and constantly evaluate all aspects with an eye towards emerging threats, new tools, and new ideas. Training is also important. At least once a quarter, you should review your curriculum for cybersecurity awareness and related employee education.
Hacking with ethics
It's better to hack your own computer than waiting for an attack. Certified ethical hackers are able to probe your defenses and find weaknesses. These security experts use the same tools and methods as malicious attackers. Your people can learn from cyberattacks by using simulations such as penetration testing, red team/blue teams exercises and other simulations.
Automate Intelligence
Tools that provide insights into your network's activity and allow you to respond automatically. You can have as many solutions as you need, and they are already loaded. Intelligent software is always on the lookout for unusual behavior and breaches, and can quickly isolate and fix any problems. This is offense, not defense.
Zero Trust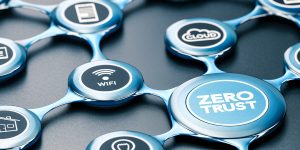 Active approach allows you to lock the doors automatically when your system detects intrusions. You can lock the doors even before they arrive with the proactive approach.
Zero trust aims to authenticate and authorize each device, app, and user who attempts to access any resource.
Even if an attacker can steal a password they will still find doors locked as they don't possess an authorized device. Remote workers often use their home offices to make it more difficult for them to lock the doors with zero trust. They place equipment in areas with unspecified physical security or over networks of unknown quality.
The zero trust model is dynamic and requires you to learn, adapt, and monitor on an ongoing basis.
In Endpoint Monitoring, Proactive Versus Responsive
Proactive security is proactive endpoint monitoring. It's even more crucial than ever with the proliferation of internet-connected devices, cloud infrastructure, and remote work devices. Automate endpoint monitoring for maximum security on each device.
Indicators of behavior
Both reactive and active cybersecurity require that we look for signs of compromise, which are the signs that a breach has taken place and that a cybercrime has been committed. However, proactive cybersecurity is concerned with indicators of behavior (IoB) which are a set of actions taken by users.
It might detect someone uploading code to a unknown cloud service or downloading business data to an external storage device. An IoB could be a change in permissions, or the switching of a person's network from an internal Wi-Fi hotspot to a mobile broadband hotspot. It is possible to get a better understanding of the organizational vulnerabilities from a behavioral perspective by collecting thousands or hundreds of these. You can make adjustments with minimal disruption. You can prepare for the possibility of disabling thumb drive connectivity by making sure that users are aware of other secure options and preparing them in advance. You can also use it to isolate certain devices and endpoints in order to closely monitor employee behavior when they are at risk.
A Mindset that is both proactive and reactive
Proactive cybersecurity refers to a comprehensive, holistic approach. This includes not only specific practices and methods, but also an offensive mindset.
Why wait to be attacked? Instead, act immediately to prevent an attack. Contact Integrated Technology Systems to discuss what a proactive cybersecurity plan looks like for your company.
Check out our Facebook page for more great tips on protecting your company from cyberattacks.
Integrated Technology Systems
6 East 45th Street, Suite 400
New York, NY 10017
212-750-5420
https://www.itsnyc.com/