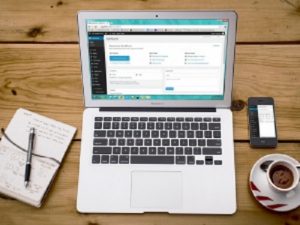 As a business leader, it's essential to recognize your website's pivotal role in your company's success. It's more than a digital storefront—it's a central point for customer engagement and a valuable asset that demands protection. Recent revelations about a severe security flaw in a widely used WordPress plugins highlight the need for strong security in website management.
This article will guide you through understanding this WordPress security issues and how you, as a website owner, can tackle and reinforce your site's security.
Understanding the Security Flaw
Labelled as 'critical', this flaw could lead to cross-site scripting attacks, potentially giving attackers unauthorized control over your website. This could result in content alterations, data theft, or operational disruptions.
Website vulnerabilities refer to any flaws in software code, system misconfigurations, or weaknesses in a website or web application and its various components and processes. These vulnerabilities can provide attackers with unauthorized access to an organization's systems, processes, and critical assets. Once they gain such access, attackers are capable of launching a variety of harmful actions. These can include taking over applications, escalating privileges to steal sensitive data, causing widespread service interruptions, and more.
By understanding the nature of website vulnerabilities and the ways to prevent them, organizations can significantly strengthen their defense against cyber attacks and improve their overall security stance. This article aims to guide you in understanding and mitigating these vulnerabilities effectively.
The Importance of Plugin Vigilance
While plugins enhance your website's capabilities, they can also introduce vulnerabilities. Ensuring their security is vital to protect your site. Integrated Technology Systems has the staff and tools to assist you with monitoring website weaknesses and protecting against a data breach.
Identifying a Compromised Website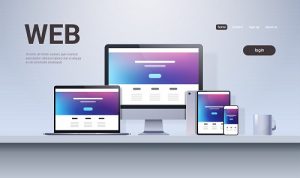 Most attacks stem from a few sources, using identifiable methods. Running a malware scan with antivirus software can help detect and remove any malicious files installed by attackers.
Addressing Vulnerabilities
The plugin's creators have released a patch to correct this flaw. However, updating the plugin is just one aspect of a broader security strategy. Here are some steps to maintain a secure website:
1. Stay Informed: Keep up with the latest security updates for your website's platform and plugins.
2. Regular Updates: Consistently update your site and plugins to their latest versions, as they often include important security enhancements.
3. Professional Support: Consider hiring a specialized website management company focusing on security to handle updates and monitor your site's safety.
4. Regular Backups: Establish a routine for backing up your website to safeguard your digital assets in the event of a security incident.
5. Educate Your Team: Ensure your staff is knowledgeable about website security and familiar with the procedures to maintain it.
By implementing these steps, you can significantly lower the risk of security breaches, keeping your website secure and functional for your customers. Effective website security management is a continuous process, and vigilance is key to protecting your online business interests.
Integrated Technology Systems can assist your staff with:
Establishing security measures for your website
Educating your team on the security issues
Regular update and review of website
Scheduling regular backups
Peace of mind knowing that when a cyber attack happens you are prepared.
Now is a good time to review your security protocols as the end of the year approaches. Call Integrated Technology Systems to schedule a sit down to review your companies website and security measures. You can reach us at 212-750-5420.
Integrated Technology Systems
6 East 45th Street, Suite 400
New York, NY 10017
212-750-5420
https://www.itsnyc.com
More tips on Facebook.