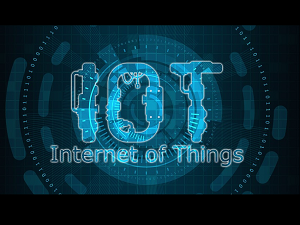 The Internet of Things (IoT), has experienced explosive growth recently (see explanation below.)
You can build your smart home using intelligent refrigerators and washing machines. All of them are connected to your home network and give you a lot of data.
These "smart" devices are often vulnerable to hackers and other malicious attacks. Botnets have been known to enslave these smart devices and use them in many malicious ways. While many experts in the industry have raised alarms, very few smart device manufacturers are taking an active interest in improving security for their products.
Microsoft might have the answer with Defender for IoT which was released to protect smart TVs and printers as well as any other devices connected to your network.
In the final days of 2021, Defender for IoT was shown by the company. Originally named Azure Defender for IoT it's the exact same code as it's predecessor and Microsoft has been working diligently to close this gap in device security for a while.
The product is finally ready to be unveiled and it is a solid solution. This is especially true when you consider that the product integrates seamlessly into Microsoft 365 Defender which is supported by Integrated Technology Systems.
Michal Braverman - Bulmenstyk, Microsoft's Corporate Vice President and Chief Technology Officer for Cloud and AI Security.
Michal had these words to say about the new product.
"...Defender IoT provides comprehensive security for all types of endpoints, applications, identities and operating systems."
These capabilities enable organizations to gain the visibility and insight they need to deal with complex multi-stage attacks. They can also use IoT or OT devices to help them achieve their goals.
Customers will now have the ability to access the same vulnerability management, threat detection and response capabilities that were available previously for only managed endpoints or OT devices.
You need Defender for IoT if you have smart devices connected to the network. Kudos to Microsoft.
What is IoT Security?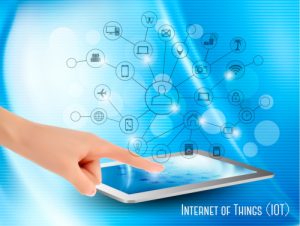 Security in IoT refers to the act of protecting Internet devices and networks from threats and breaches. It involves protecting, identifying and monitoring risks and helping to fix vulnerabilities from devices that could pose security risks for your business.
What are the biggest challenges with Internet of Things Security Security?
It is important to understand "what IoT security" and the major challenges IoT security faces. IoT devices weren't designed with security in mind. This can lead to vulnerabilities in multiple device systems. Most cases don't allow you to install security software directly on the device. They may also come with malware that infects the network to which they are connected.
Some network security does not have the ability or visibility to identify IoT devices that are connected to it.
How can IoT security requirements today be met?
Security requirements and IoT can only be met with an integrated solution that provides visibility, segmentation and protection across the entire network infrastructure. This holistic security fabric approach is one example.
These are the key capabilities of your solution:
Learn: Security solutions can classify IoT devices and create a risk profile to assign them to IoT groupings.
Segment: After analyzing the IoT attack surface of an enterprise, IoT devices can then be divided into policy-driven groups according to their risk profiles.
Protect: Policy-driven IoT groups, internal network segmentation, and the policy-driven IoT group allow for monitoring, inspection, enforcement, and compliance based on activity at different points in the infrastructure.
How Integrated Technology Systems can help?
There are more than 1 million connected devices to the Internet of Things every day. IoT solutions offer new ways to increase efficiency, flexibility and productivity. However, they pose a risk to the network. IoT devices are often designed without security in mind and have been used by bad actors as a way to launch attacks. These seemingly innocent devices have been the target of numerous attacks.
Network operators must have the skills and tools to provide protection in this age of IoT.
To understand the IoT devices being deployed, you can profile and view every device on your network.
Control network access, connecting to the network as well as determining which devices can access it.
To ensure they are secure and take immediate and automatic action if they become compromised, monitor the devices connected to the network.
Integrated Technology Systems integrates these capabilities into the Security interface. We offer visibility, control, response, and automation to ensure security in an IoT world.
Integrated Technology Systems
6 East 45th Street, Suite 400
New York, NY 10017
212-750-5420
https://www.itsnyc.com