US Restaurants Skimmers Stealing credit card information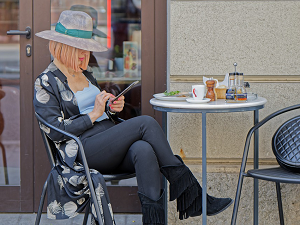 Be aware if you order take-out or eat out regularly.
A large and well-organized web-skimming campaign was discovered recently that enabled hackers to steal payment card details from more than 300 restaurants. This affected more than 50,000 people.
Magecart malware is sometimes known as web-skimmers. They are JavaScript scripts that collect credit card information when customers enter it on an online payment portal's checkout page.
Researchers at Recorded Future discovered suspicious activity on InTouchPOS and Harbortouch ordering portals.
Two campaigns have been launched so far. The first began on January 18, 2022, and impacted 80 restaurants that used MenuDrive. Another 74 restaurants were using Harbortouch's platform.
These platforms are not usually used by large chains, so the majority of the impacted restaurants were small and local businesses scattered throughout the United States. The web skimmer malware code, which was used in both the campaigns mentioned above, was found on the website of the restaurant and on its subdomain on payment portal's platform.
Harbortouch was attacked with a single JavaScript, and two scripts were used against MenuDrive users.
InTouchPOS was attacked again in the second campaign. It began on November 12, 2021. However, most of the attacks took place in January 2022. The attackers did not steal any details from the site, but instead, they placed a fake payment form over the legitimate one and then took payment details.
Recorded Future reports indicate that both campaigns are ongoing and that the firm has notified all affected entities. They had not received any response from anyone at the time of writing this article.
If you place an order online at a local restaurant, be sure to keep your account under control. You may have lost your payment information. Integrated Technology Systems can assist you with determining if there was a data breach and help you with any security issues..
Healthcare Data Breach reveals 1.3 million Patients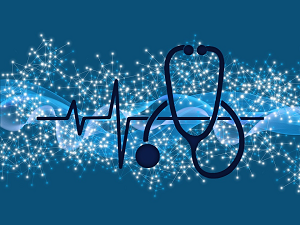 Are you making use of "MyChart", the portal that allows you to refill prescriptions, call your healthcare providers, or schedule appointments?
Novant, a healthcare giant, recently disclosed a data breach that affected more than 1.3million patients. Patients whose personal data was affected were collected using a Meta Pixel ad tracking program.
Meta Pixel (formerly Facebook Pixel) is a relatively innocuous tracking script that Facebook advertisers use to monitor the performance of their ads.
Novant's disclosure states that Novant began unauthorized access to patient data in May 2020, when it ran a Facebook advertisement campaign. Novant used the Meta Pixel code to monitor the effectiveness of the advertisements.
The Novant site did not correctly configure the code, so Meta and its advertising partners began receiving personal information from the "MyChart" portal.
Some patient information may have been disclosed, including:
Patient Email address
Patient Phone number
Patient Emergency contact information
Type and date of appointment
Physician
Select portal menus
IP address
Any content that is entered into the "free text box"
The MyChart portal isn't a Novant-specific technology. It is used by 64 different healthcare providers across the country. Even if Novant is not used to provide your healthcare needs, it could have compromised your personal data due to misconfiguration of this tracker.
There is a silver lining in all this. The company has identified all patients whose data was compromised, and has reached out to them. If you don't receive a notification, you can take a deep breath of relief knowing that your data
No industry is secure from a data breach. However, precautions can be taken to reduce your risk.. Call Integrated Technology Systems today to learn how we can help to keep your company secure.
Integrated Technology Systems
6 East 45th Street, Suite 400
New York, NY 10017
212-750-5420
https://www.itsnyc.com