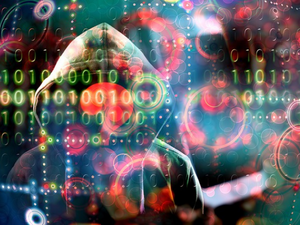 As a way to spread malware, Malware as a Service has become increasingly popular over the last few years. MaaS typically comes at a monthly or annual subscription. Once malware is obtained by a threat actor, it can be used to target individuals using various methods.
Erbium is a relatively new MaaS. Erbium is quickly spreading across the internet disguised in hacks and cheats for popular videogames.
Threat actors find it attractive because the Erbium malware subscription costs less than $10 per week, offers excellent customer service and has a broad range of skills for a reasonable price. Due to Erbium's popularity, the membership fee was increased to $100 per month, or $1,000 annually in August 2022.
Although Erbium development appears to be in its infancy, it has been discovered in many countries around the world, including the United States of America, France, Spain, Italy and Vietnam.
The Erbium malware can be extremely versatile in obtaining data from infected devices. The malware can not only extract information about your browser but also passwords, cookies and credit card numbers. It can even steal information from cryptocurrency wallets.
An effective way to protect your computer from malware is to install an antivirus program. It is important to make sure that your operating system and software are up-to-date and that you only download applications from trusted sites.
Malware is a major business for software hackers. Give Integrated Technology Systems for a review of you network to ensure are protected against malware.
For remote workers, create a secure environment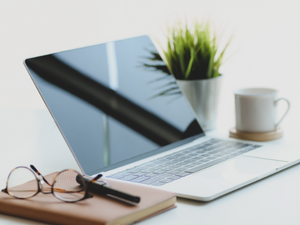 Remote workers can be a great way for your business to grow and increase cost-effectiveness. Unfortunately, remote workers are often denied access to their network by businesses to protect sensitive information. Hackers are discovering creative ways to gain access to networks and steal critical information.
You must ensure that remote workers have adequate security protections, not only to protect personal devices but also networks and data. These are three ways you can help protect remote workers.
Define acceptable usage policies: It is important to clearly define your policies for work-from-home employees. These policies should cover internet browsing, hardware and recording devices. Next, establish clear guidelines and enforce them.
Use encrypted email to communicate with your business remotely: Email is the most popular form of business communication. It is also a popular way for hackers to steal sensitive information and compromise security in your company. There are solutions that can eliminate this risk. An encrypted email is one that can only be read by the sender and recipient. This means that hackers cannot read the contents of encrypted email if it falls into the wrong hands.
Virtual Private Networks are a safe and secure way for remote workers to connect to your networks. VPNs provide a secure connection between your network and remote workers. VPNs offer excellent protection and are very cost-effective.
Employers are rapidly realizing the advantages of remote workers. Remote workers can be a great way for your company to grow and reduce costs if you have the right security. It's crucial to make sure remote workers are protected from hackers who are becoming more inventive in their attacks. These secure methods of communicating and protecting networks will ensure that your data is safe from prying eyes.
Integrated Technology Systems can assist you with training your employees and ensure that your data remains secure.
Integrated Technology Systems
6 East 45th Street, Suite 400
New York, NY 10017
212-750-5420
https://www.itsnyc.com