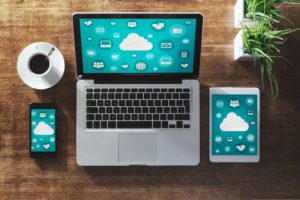 Cloud computing is a vital part of the world of technology, which is constantly changing. Cloud computing helps businesses to work with innovations such as artificial intelligence (AI), the internet of things, and more. Cloud computing makes remote work easier.
A report from Flexera in 2022 shows that 59% of businesses use cloud services for cost-savings. In the meantime, 42% of companies switched to SaaS from older software.
The latest cloud computing technologies and how they could help your business to succeed.
Multi-Cloud Providers for Better Performance and Savings
You can save money by using more than one provider of cloud services. Avoid being tied to a single service provider, and choose the right tools for your business.
Edge Computing: Increasing Data Processing Speed
Edge computing is an innovative way to process data more quickly by processing it closer to its source. This improves performance and reduces latency, particularly for devices and applications that require quick responses. Edge computing can help you provide better and faster services to your clients.
No more worries about servers with serverless computing
Serverless computing eliminates the need for server maintenance. You can instead focus on developing your products. You only pay for what you use. This saves you money and helps your business run efficiently. Your business will be able to adapt better to change if you go serverless.
AI and Machine Learning: Better Decision Making
Cloud computing is becoming more and more reliant on AI and machine-learning. By analyzing data and improving business processes, they help businesses to make better decisions. AI and machine-learning in your cloud strategy can provide you with new opportunities to improve and grow your business.
Prepare Your Business for Cloud Computing
Call Integrated Technology Systems and start by assessing the current IT infrastructure of your company. With our help you can determine which tasks would benefit from moving them to the cloud.
We can assist with making sure your employees are properly trained in cloud-based software and security best practices. We will create a plan to migrate your data and apps to the cloud.
Cloud Computing can boost your business
Cloud computing has changed the way businesses operate and thrive. Leveraging this technology can help companies be more efficient and save money while improving the customer experience.
Prepare your business to embrace cloud computing. This will ensure a smooth transition, and you'll maximize its benefits. You can use different cloud providers, implement edge computing or AI into your business. Cloud computing can help your business thrive and grow.
Understanding the Rise of Sophisticated Computer Attacks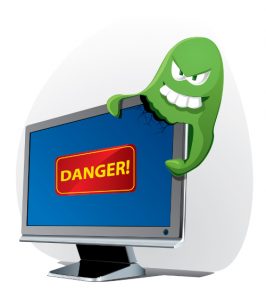 Recent hacker actions highlight the need for a more proactive approach to cybersecurity. Kimsuky, a cybercrime organization, has used RandomQuery an advanced malware known as to extract sensitive data and collect intelligence. This is a reminder that ransomware attacks will be more prevalent in 2023.
Kimsuky Cyberattacks: The Growing Danger
Kimsuky has used custom malware for its reconnaissance campaigns. Its main objective is to prepare the groundwork for future, more destructive attacks. The group has recently used a variant called RandomQuery to find files and steal sensitive data.
These hackers do not cast a net in a random direction. Their attacks are focused instead on organizations that support human rights activists and defectors. They've previously used malware such as AppleSeed and FlowerPower, and RandomQuery, their latest weapon, is also a tool.
Gathering data through spear phishing
First, spear phishing attacks are highly targeted and involve emails that appear innocent. Hackers disguise their emails so that they appear to be from Daily NK. This is a popular news website in Seoul which reports on North Korea. When you open the files attached to these emails by accident, a Visual Basic script is launched. This program connects to a remote web server and downloads the second half of the RandomQuery malware.
ReconShark is the latest threat.
Kimsuky hackers created ReconShark, a tool that works alongside RandomQuery. This tool gathers data on your computer, which allows for more precise attacks. ReconShark, a more advanced version of Kimsuky's BabyShark tool, is the newer version. It allows the group to avoid security systems, and exploit system weaknesses.
The latest phishing attacks are very clever and make it difficult to detect them. These emails contain the names of experts to trick recipients into believing that they are genuine. They have used Microsoft OneDrive in some cases to host malicious files.
Take a Proactive Approach to Protecting Your Business
What can you do in order to protect your business from the ever-changing threat landscape? Begin by raising awareness about these threats within your company. Your staff should be educated about the different types of malware and ransomware, and how to recognize a phishing message.
Use strong cybersecurity measures such as antivirus software, firewalls and secure backup solutions. Update your software and systems regularly to fix security vulnerabilities. If your business is the victim of an attack, you should consult a cybersecurity expert, like Integrated Technology Systems,  in order to minimize the damage and prevent further attacks.
Kimsuky hacker should be a reminder to you that your cybersecurity efforts need to be strengthened and your business protected from these increasing threats. Don't let hackers destroy your business. You have worked hard to create it. Call Integrated Technology Systems today for help.
Integrated Technology Systems
6 East 45th Street, Suite 400
New York, NY 10017
212-750-5420
https://www.itsnyc.com