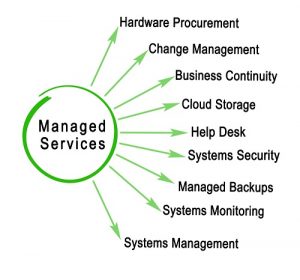 In today's digital world, your business must do everything it can to remain safe. Managed IT is essential for protecting your business from cyber-attacks. Find out what third-party cloud service providers do and how they protect your business from external threats.
What are Managed IT Services (Migrated IT Services)?
A managed IT service oversees the information technology of your business by a third party such as Integrated Technology Systems. Although managed IT experts can address any network issues, their primary goal is to prevent destructive threats.
By outsourcing these concerns to a provider of IT services, your business will be in the best possible position to defend itself against cyber attacks. You can also save money by not having to hire IT staff in-house. The two types of service providers can be beneficial to your business.
Application Service Providers
A business network is the responsibility of an ASP. This provider will supervise your specific applications which is very helpful for your vendors and developers.
Managed Service Providers
A MSP can assist small and medium sized businesses in maintaining a secure network. Managed IT services is a model that focuses on handling your everyday IT operations. This is a great option if you want to spend less time fixing network problems or service interruptions.
Managed IT Services: How they Prevent Cyber Threats
These services are excellent for different business models. These services are primarily used to protect against cyber attacks. Your IT service provider offers expert support in these areas.
Advanced Network Security Measures
Outsourced IT services will take all necessary steps to safeguard your network. This includes activating antivirus and firewall software. The goal is to prevent hackers from entering and compromising your system.
To avoid dangerous hacks, your IT provider will keep up-to-date all of your security software. Your business will run smoothly with a secure network.
Data Backup and Recover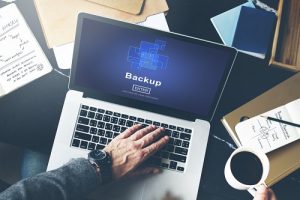 Security measures that are more stringent may not always be enough. You want to have access to sensitive data if a hacker has it. Managed IT services provide routine data backups to help you recover quickly from a possible breach.
According to research, the average cost for a data breach exceeds $3.9 million. You can reduce financial losses and maintain customer confidence by using a managed IT services to back up your data.
Threat Management
Managed IT services monitor your computer network for cyber threats. It will provide you with an extra layer of security, as your in-house IT staff may not be so vigilant. This will flag any signs of a potential threat such as an email that looks suspicious.
The experts at  Integrated Technology Systems will then take proactive measures to reduce the threat, and ensure that your business is safe over the long-term.
Contact us today to ensure your business is safe from cyber attacks and to create a plan in the event of an attack.
Integrated Technology Systems
6 East 45th Street, Suite 400
New York, NY 10017
212-750-5420
https://www.itsnyc.com