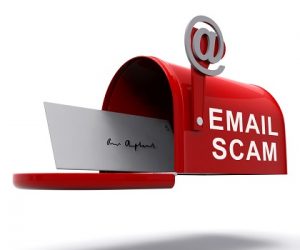 Report shows that one third of suspicious emails are threats.  According to F-Secure, cyber security training for employees is paying off.
F-Secure researchers analyzed over 200,000 emails flagged by employees at organizations around the globe as suspicious. They found that phishing could be a common theme in more than a third of the emails.
Phishing is a common way hackers gain information about individuals. Sometimes they can even gain access to the system that hackers are trying to hack. Hackers may use phishing to pretend that they are a vendor company with which another company does business. They may attach a Word or Excel document that looks like an invoice.
This will enable hackers to spy on the user's computer and attack other machines in the network. This is one of the most popular hacking tactics, accounting for half of all infected machines worldwide in 2020.
Even though the success rate is low, there are still countless phishing attacks that are carried out each year. This adds up to an astonishing number of successful cybersecurity attempts. This is why hackers depend so heavily on this technique.
The F-Secure Director of Consulting spoke out about the newly published study.
Reporting Suspicious Emails
You hear it often that people are security's weakest link. This is very cynical, and it doesn't take into account the many benefits of using employees as a first line defense. If employees can follow a simple reporting process that yields tangible results, they will be able to catch many of the threats in their inbox.
Kudos also to the company that conducted the analysis, and all employees who sent suspicious emails to be examined.
Integrated Technology Systems is here to assist you with blocking email threats. Contact us for a thorough threat assessment of your company.