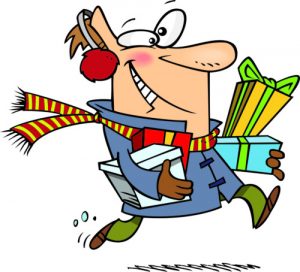 Kaspersky released a survey report that reveals how last-minute holiday shoppers are more at risk for data theft than early-season counterparts. The report shows that 40% of American shoppers shop most on December 16, compared to 29% who finish shopping by December 15. Similar findings can be found in the report "The cyber risks associated with last-minute holiday deal-seeking".
Cyber risks are a major concern for holiday shoppers this year. Kaspersky research data has shown that cybercriminals have used banking Trojan attacks to attack ecommerce payment information almost twice as often in 2022 than last year. Every year, online shoppers are targeted by phishing attacks, fraudulent online stores, and other scams. Kaspersky Telemetry recorded 351,800 emails in November that contained the phrase "Black Friday." Cybercriminals also target online shops to steal user account database information. If a person uses the exact same password for multiple sites then attackers can gain full access to them all at once.
Kaspersky conducted a survey of 2,000 Americans between October 20-24 to find out how these threats could affect different groups of shoppers.
The report revealed that 12% of respondents say they do their Christmas shopping most between December 16th and December 24th. The following was the consensus among those who identified themselves as last-minute shoppers:
Last-minute shoppers were less likely (44%) to be careful with the information they share online than early shoppers (51%).
Last-minute shoppers are less likely to click on links from unknown people than early shoppers.
28% of last-minute customers follow the advice to use a different password for each account at an online store, as opposed to 33% of early shoppers.
39% of early shoppers look for typos in emails with special deals, while 32% of last-minute buyers do the same.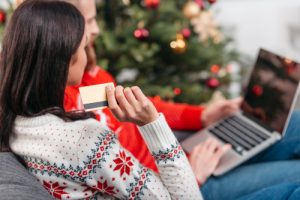 Cybercriminals love the holiday shopping season more that anyone, due to the high volume of online transactions and the fact deal seekers often let down their guard and become vulnerable targets," stated Kurt Baumgartner (principal security researcher at Kaspersky). While Black Friday and Cyber Monday are often the most prominent, scammers can still be a threat, especially to rushed shoppers. Integrated Technology Systems encourages people to be aware of basic security precautions and not wait until the last minute to make sure they don't get into trouble.
A number of results were also found in the survey about the risks that shoppers face throughout the entire year, including during the shopping season. 38 percent of respondents stated that they had their credit and debit card information stolen or used fraudulently in the recent past. These results show that many consumers don't follow ecommerce security guidelines. Only 32% of respondents stated that they usually use a different password on every website and account they use to shop online.
One factor makes this Christmas different than past years was highlighted by the survey. Nearly one in five (18%) respondents stated that inflationary pressures would lead them to be more inclined to shop at a site they find suspicious, if the deal is good enough. This area also showed a stark difference in age: 55% of respondents between 18-24 and 9% for those 55+ said they would shop on questionable websites for a deal.
Security experts Integrated Technology Systems advises holiday shoppers to allow themselves ample time to avoid falling for scams. We also recommend that they take basic security precautions such as
not reusing passwords
only shopping at official websites
regularly reviewing their payment history.
Be wary of too good to be true offers, phishing campaigns, suspicious links, gift-card scams, and any offer that involves wire transfers. Experts recommend shopping with credit cards. These cards offer greater fraud protection than debit cards and don't allow ecommerce sites access to card information.
Do you have an ecommerce website? Can consumers feel secure using your online store? Not sure? Call Integrated Technology Systems today.
Integrated Technology Systems
6 East 45th Street, Suite 400
New York, NY 10017
212-750-5420
https://www.itsnyc.com