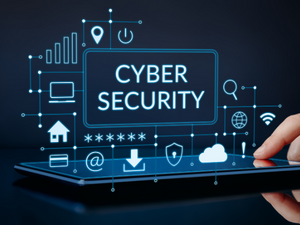 You might think that cyberattacks will not affect small businesses. Small businesses are more susceptible to cyberattacks because they have less security measures and sometimes have lower resource levels. Cybercriminals know this weakness and often target small businesses to steal financial or confidential information.
There are steps you can take to protect your online business.
Cybersecurity tips for small businesses:
Strong passwords are key to protecting your business against cyber threats. Use strong, unique passwords on all accounts. Do not use common words or personal information in your passwords. To create and store strong passwords, you should consider using a password manager.
Antivirus software is essential for protecting your company against malware and other online threats. Install antivirus software on all devices to ensure maximum security. Keep it up-to-date.
Maintain a regular update of your software. Security holes in older versions can be a common entry point to cybercriminals. You must regularly update all your software, including web browsers and apps, to avoid this.
Two-factor authentication is enabled: This adds extra security to your account. It requires you to enter a code sent by email or to your phone in addition to your password. Two-factor authentication makes it harder for cybercriminals, even if you manage to steal your password.
Backup your data regularly: It is vital to have backups in case of a cyberattack, or any other type of disaster. You should make backups of your most important data and keep them safe, either on an external hard drive or in a cloud storage service.
Call a cybersecurity company: Companies like Integrated Technology Systems can help you establish guidelines and put security protocols in place.
These best practices for cybersecurity in small business can help protect your company against cyber threats and keep sensitive data safe. It may seem unnecessary to invest in cybersecurity measures. Cyberattacks can result in lost business, data loss, reputation damage, and even financial losses. Protect your business from cyber threats by taking all necessary precautions.
Protect your business network with these ways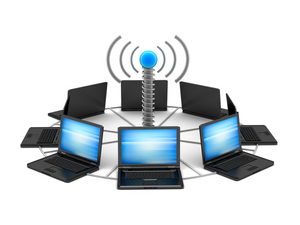 Wi-Fi is a popular and easy way to connect to the Internet. It can be easily hacked to steal your personal information. This article will discuss the top ways to protect your Wi-Fi connection.
Wireless routers can bring in a lot of security that many people don't know about. These are the top ways to protect your Wi-Fi connection.
Install a Firewall on Your Router
It is highly recommended to install a firewall on your router. It is a good idea to place the firewall on both your router's network and internet sides. This will prevent unwanted connections and incoming traffic from reaching the router. This firewall protects your wireless connection by making it more difficult for others to access the router.
Create a Password for Other Devices
A strong password is necessary to limit access to wireless connections by unknown users. It makes it difficult unauthorized users to access your wireless network. A combination of username/password is the best choice. You can make your connection safer by changing your default password.
Enable Two Factor Authentication
You should enable Two-Factor Authentication for all Wi-Fi connections to reduce the chance of your passwords being compromised. Two-factor authentication requires that hackers have two pieces of information in order to gain access to your Internet connection. The password or personal identification number is the first piece. An authenticator app can be installed on your phone to complete the second step. This form of authentication will give your phone a unique token. Your device will create a unique key for you by entering your login credentials. Because there is an additional line of defense, this authentication system is much more effective in protecting wireless networks.
Disable guest access
You should deactivate any guest account that you don't need. Although most routers allow you to disable guest Wi Fi, some devices still have this option. You can allow guests to access your router via a simple web page. This allows hackers to access your connection almost immediately!
Although it takes some planning to secure your office network, it is easy and prevents anyone from accessing your sensitive information without your permission. You should not be afraid to remove or change access if it isn't needed anymore. Also, you need strong security practices.
Protecting your network can be a breeze when you contact Integrated Technology Systems for help with data security and remote workers.
Integrated Technology Systems
6 East 45th Street, Suite 400
New York, NY 10017
212-750-5420
https://www.itsnyc.com