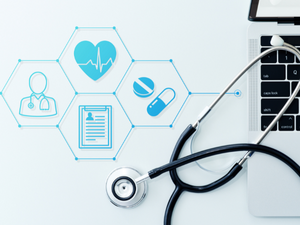 CommonSpirit Hospitals was disrupted by a cybersecurity attack on October 4, 2022. CommonSpirit Hospitals has more than 150,000 employees and 20,000 doctors. They serve 21 million patients. It is the nation's second-largest non-profit hospital system. CommonSpirit has more than 1,000 hospitals and care sites in 21 states.
CommonSpirit Hospitals stated that it is looking into an "IT security problem." Although the exact extent of the attack remains unknown, it has caused disruptions for staff and patients at CommonSpirit Hospitals.
MercyOne Des Moines Medical Center has had some of its IT systems shut down, including electronic health records. CHI Health, a Nebraska-based subsidiary of CommonSpirit, also reported outages at its Omaha hospitals.
It is unclear how this happened or what information was compromised. However, it highlights the vulnerability of the U.S. healthcare system to cyberattacks.
Numerous high-profile attacks have been made against the United States' healthcare system, including Eskenazi Healthcare, Kaiser Permanente, University Medical Center Southern Nevada and Eskenazi Hospital. Ransomware affected at least 15 U.S. healthcare systems in 2022. Twelve of those ransomware incidents involved personal health information.
Cybersecurity attacks against healthcare facilities can have serious consequences for patients, staff, as well as the hospital's operation. These incidents can result in the loss of critical data, disruptions to care, and financial damage.
Cyberattacks can be prevented by healthcare organizations adopting strong security policies and investing in security technology. Employees are trained to recognize and respond to threats. Healthcare organizations can minimize the negative effects of cyberattacks on staff and patients.
Integrated Technology Systems works with companies in all sectors to establish security policies and train employees. Contact us today before a cyberattack occurs.
DDoS Attacks Target Major U. S. Airports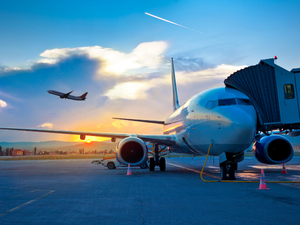 Professional hackers orchestrated a coordinated attack on the U.S. airport websites, making them unavailable for some time Monday, October 10, 2022. Officials said that flights were not affected.
Killnet, a mysterious organization, planned the attacks in which participants bombarded sites with garbage data. A target list was posted by the group on Telegram the day before the attacks.
DDoS attacks can be very visible and have the greatest psychological impact, but they are generally a nuisance. This is in contrast to hacking which involves hacking into networks and can cause serious damage.
John Hultquist is vice president of intelligence analysis for Mandiant. He tweeted Monday that the airport and state government assaults were "what we make of them," calling the DDoS impact superficial, short, but very noticeable. The post also stated that he was concerned about the possibility of a new phase in increased targeting in the U.S., which could include more serious incidents.
Hultquist stated that these are not the severe impacts that kept us awake. These attacks are often indicative that webmasters don't do enough to protect their sites. This includes using DDoS protection services.
Los Angeles International Airport issued a statement stating that flylax.com was experiencing difficulties in the early hours of this morning. The outage affected only their website and did not affect any other airport systems. LAX stated that it had spoken with the Transportation Security Administration (TSA) and the FBI.
Atlanta International Airport stated that its atl.com website was back online following the DDoS attack. No airport operations were affected.
A spokesperson for CISA stated that the agency was aware of DDoS attacks targeting several U.S. airport websites. It is working with affected entities to coordinate and provide assistance as necessary.
Killnet, an international terrorist organization, announced the attacks on the airports at 6:50 AM EST via their Killnet Telegram account.
Although DDoS attacks can be annoying, they can also cause disruption. They are usually carried out by a group or organization, and the target websites are selected ahead of time. These attacks are not limited to the United States. They have been occurring worldwide. Although these attacks are usually not very severe, it's important to be aware of them so that you can protect your websites from attack.
What would happen if your daily operations were disrupted? Would it cause a major problem to your business? Call Integrated Technology Systems before an attack occurs.
Integrated Technology Systems
6 East 45th Street, Suite 400
New York, NY 10017
212-750-5420
https://www.itsnyc.com