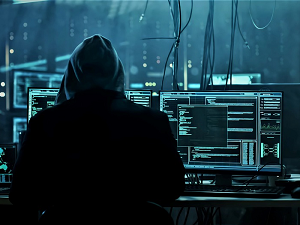 Many individuals don't have an accurate view of the scale and scope of hacking attacks across the globe. These numbers might shock you.
Cybersecurity 2021
Microsoft claims that in 2021, the company stopped more than 25.6 million brute force authentication attacks on Azure AD users. With Microsoft Defender for Office 365, they intercepted a remarkable 35.7 billion phishing email.
Vasu Jakkal, Microsoft's Corporate Vice-President for Security, Compliance, and Identity, is passionate about the subject and also concerned. It has been amazing to see the number of people who have attempted to get help since the pandemic.
Jakkal states that only a small percentage of Azure AD and Microsoft 365 customers are interested in taking security measures to improve their security. Microsoft statistics show that only 22 percent have activated multi-factor authentication (MFA) protocols. MFA would make their accounts more secure and make it much harder for hackers to gain access.
This is how difficult it can be.
Google teamed up with researchers from New York University, California University to study this topic. MFA implementation was found to block 99 percent of bulk Phishing attacks, 100 percent of automated bot attacks and 66 percent targeted attacks. This is a remarkable level of protection for something so easy to use and implement.
These are the two main takeaways:
Hacking attacks are on the rise.
Automated tools can prevent many of them more effectively, but end users still have a crucial role. They are not, at least right now.
It is sad to see that so few users take the necessary steps to secure their accounts. One major IT security goal you could set for the year would be to make sure that more users in your company use MFA wherever possible.
Another solution is to call Integrated Technology Systems for a complete review of your network security.
Ransomware attack on the San Francisco 49ers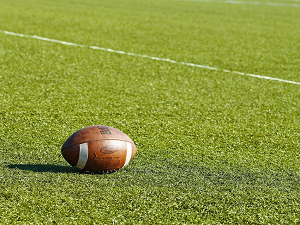 Hackers can attack anyone. There is no one safe. Football is not safe.
According to BleepingComputer, the 49ers were the victim of the most recent high-profile attack.
According to the 49ers, they are currently recovering from an attack by BlackByte ransomware gang that caused a "temporary interruption" to parts of their IT infrastructure.
We currently have very few details. For example, we don't know if the BlackByte gang managed to successfully deploy ransomware. We are unable to confirm that the gang claimed they stole data from the football league.
The official disclosure statement of the company reads, in part:
"The San Francisco 49ers were made aware recently of a temporary network security incident that caused disruption to some systems in our corporate IT network. We immediately began an investigation into the incident and took measures to stop it.
Law enforcement was notified that third-party cybersecurity firms had been engaged.
The investigation is still ongoing. However, we believe that the incident is restricted to our corporate IT network. To date, there is no indication that the incident involved systems other than our corporate network, such a system connected to Levi's Stadium operations, or ticket holders.
We are continuing to investigate and working hard to get the systems back up and running as soon as possible.
Although the BlackByte gang may not be active, security personnel have been alerted to their activities since July 2021. They are not to be ignored and have taken down a lot of high-profile targets.
This is the simple lesson. You are not safe, no matter who you may be. Hackers don't care, and they will find you. Keep your eyes open and call Integrated Technology Systems. 2022 is only the beginning.