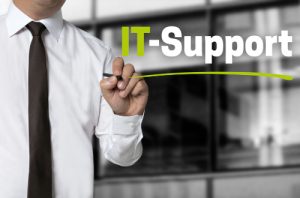 Outsourcing IT support can be a benefit to businesses of any size due to the availability of specialized knowledge, cost savings, and operational flexibility. Outsourcing IT support has many benefits, including financial savings, technical knowledge and greater flexibility. These benefits will help companies make informed decisions about outsourcing IT support.
1. Cost savings: Outsourcing IT support can often be less expensive than hiring an employee, especially for small and medium-sized businesses. Outsourced IT support providers are often able to benefit from economies-of-scale, which allows them to offer their services at lower costs than those of in-house employees.
2. Expertise: Many IT support companies have skilled professionals who are able to deal with technical issues. These experts can provide a wealth of knowledge. This will allow you and your team make quick and efficient decisions.
3. Flexibility: Managed IT support allows you to scale up and down as required without having to hire more staff or commit to long-term plans. Companies that experience seasonal changes in their IT needs or need to grow quickly may find it helpful to have the flexibility to scale up and down as necessary.
Outsourcing IT support can be a smart business move, especially for companies with limited resources and who require specialist knowledge. Hiring IT support allows businesses to focus on their core competencies, rather than wasting time or energy fixing IT problems. Outsourcing information technology services to a company can be a smart investment that will help improve the efficiency of a business's operations and increase its bottom line.
A Managed IT Service Provider is Essential for Every Small Business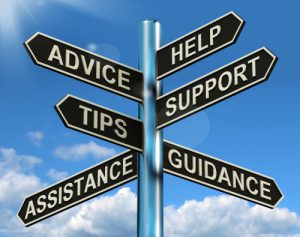 Your small business might face many challenges in IT support. It is important to have reliable IT systems in place as they can help you solve these problems.
Managed IT services allow small businesses to outsource their IT support to professionals. These professionals have the resources and knowledge to provide complete IT support. Small businesses can also outsource to IT providers to have the expertise and experience to manage complex problems.
Small businesses have many options for managed IT services. These services include:
Monitoring and maintenance
IT service providers monitor your company's devices round the clock and look for potential problems. They also perform regular maintenance to ensure they run smoothly.
Help desk support
Managed IT service providers provide help desk support for small businesses, providing them with a team to answer questions and resolve issues when they arise.
Cybersecurity
Cyberattacks are a constant threat to small businesses. Managed IT services can help them protect themselves by offering comprehensive cybersecurity services, such as vulnerability testing and incident response.
Cloud services
Small businesses can also be helped by managed IT service providers, who provide guidance and support.
A managed IT service provider offers many advantages, including the ability to access a team of professionals and not having to hire IT staff. This service can be especially helpful for small businesses that don't have the resources or ability to hire full-time IT staff. Managed IT services can be a time- and cost-saving tool for small businesses. They no longer have to invest in IT staff or resources.
Small businesses can use managed IT services to overcome the challenges posed by lack of knowledge and resources. By outsourcing their IT support needs to experts such as Integrated Technology Systems, small business owners can gain the experience and expertise they need to run their IT systems efficiently and save time and money.
Integrated Technology Systems
6 East 45th Street, Suite 400
New York, NY 10017
212-750-5420
https://www.itsnyc.com