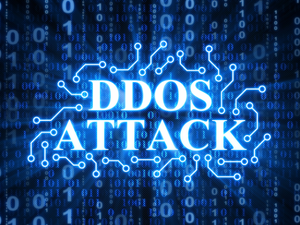 Cloudflare, a content delivery network provider, detected and stopped an unusually large number of DDoS attacks during the weekend of February 11-12, 2023. Although it did not reveal the targets, it listed some of the targeted websites. These include hosting providers, gaming companies, cloud computing platforms, cryptocurrency companies, and hosting providers.
It was able to send between 50 and 70 million requests per second (rps), peaking at 71,000,000 rps. This attack is larger than the 46 rps in June 2022.
What is a DDoS Attack?
Distributed Denial of Service is an attempt to disable a server or network through overwhelming it with internet traffic.
To do this, persecutors need multiple sources. One common tactic is to infect multiple machines with malware. These systems are used to divert traffic from their target. Many users don't realize that their smartphone or computer is infected.
Traffic to a website can cause congestion and render it unusable to customers. This could not only disrupt business operations but also cause revenue loss and upset customers.
The Attack Origin
Cloudflare discovered that the traffic source came from multiple cloud providers. They worked together to block the connection and stop it from reaching its goal.
Damian Mensher from Google Security Reliability Engineer confirmed that Google Cloud was one of the affected providers. He stated, "Thanks Cloudflare to your partnership in dismantling the infrastructure."
Cloudflare doesn't believe the attack was connected to the ransomware attacks on the health care website or the Super Bowl.
How to Protect against DDoS Attacks
Many companies rely on their websites for communication with customers. These are critical parts of any operation, whether it's gathering messages or placing orders. Companies can take the following steps to prevent DDoS attacks:
1. Fortify network architecture
2. A CDN can reduce attack surface exposure
3. Install early detection systems
4. Be aware of warning signs
5. A comprehensive security solution is essential
Prevention is always better that cure. Cybersecurity is an investment that organizations should make in order to protect themselves from malicious attacks. Contacting a company like Integrated Technology Systems can go along wat toward preventing attacks.
The Pepsi Data Breach: Everything You Need To Know
A successful data breach takes hackers less than 30 seconds. You will have to stop drinking coffee and wait for the hackers to finish. It can take several weeks for companies to discover that they have been the victims of malware attacks. Pepsi Bottling Ventures was the victim of a malware attack.
Pepsi Bottling Ventures, a privately-owned Pepsi-Cola entity, is the largest. It has more than 2,300 employees and operates 18 facilities across the country. Many were surprised by the data breach announcement, given the company's industry reputation.
This is everything you need to know regarding the Pepsi data leak so that you are up-to-date.
What happened to Pepsi Bottling Ventures
Pepsi found the data breach January 10, 2023 and notified affected people on February 10. They were warned that malware had compromised their sensitive data.
Further investigation revealed that hackers had accessed the company's system on December 23, 2022. Pepsi Bottling Ventures secured its system only on January 19, 2023. This means that the data breach went unresolved for nearly a month.
What does the Data Breach mean for Pepsi Bottling Ventures employees and customers?
The malware was used to steal information from the IT systems of Pepsi Bottling Ventures by the attackers.
It is not clear how many customers, employees, clients, or suppliers were affected by the malware attack. The stolen information can be used by the attackers for different criminal purposes. These include identity theft, financial fraud, and social engineering attacks.
What steps is Pepsi taking in regards to the Data Breach?
Pepsi assures all its partners that they take data privacy very seriously. Investigation into the severity of the data breach started as soon as the the malware attack was discovered.
Its security is being strengthened.
It immediately reported the data breach and stopped the affected systems. Kroll's identity monitoring service was also provided by the company to all affected. It advised stakeholders to update their usernames, passwords and answers to security question.
The bottom line
Data security is a top priority for business owners, regardless of whether they are a small or large company. Data breaches can have serious consequences. These can lead to loss of trust from stakeholders, brand reputation damage, revenue loss and other insurmountable costs. You should strengthen your security and train your employees to use best practices. Also, keep an eye on your audits.
Integrated Technology Systems is here to assist with employee training, security audits and to provide a plan to prevent data breaches. Call us today for a consult.
Integrated Technology Systems
6 East 45th Street, Suite 400
New York, NY 10017
212-750-5420
https://www.itsnyc.com