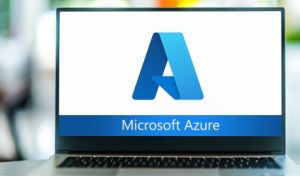 Google, the tech giant, recently announced it was closing its IoT Core service. They stated that they did this because their strategic partners could better manage IoT services and devices for customers. The company's decision will be evaluated over time.
Azure Support
Microsoft is another tech giant and is making rapid progress in the opposite direction. They are adding IoT services to their portfolio and integrating more tightly with Azure. Microsoft has built an impressive portfolio of IoT services over the years.
Microsoft's offerings include, but are not limited too:
The Azure IoT hub is a central point for IoT assets. It allows them to be managed and monitored more easily.
Azure IoT Central gives users the ability to build edge solutions using Microsoft Tools
Azure Digital Twins models physical environments using "spatial intelligence".
Azure IoT Edge is a platform that provides analytics to edge computing devices.
Azure RTOS is a real-time IoT platform.
Windows 11 IoT, Windows 10 IoT core
Azure Sphere is a Linux-based platform for microcontrollers.
Microsoft isn't the only one investing in IoT services. Amazon offers a complete suite similar to that offered by Microsoft, which is integrated with the highly-used AWS service. Even though Google has pulled out of this space, there are still viable options for consumers.
As the strategies of these tech giants mature and create ripple effects in the markets they serve, the months ahead will be very interesting.
Microsoft's CEO Satya Nadella recently stated that the company was interested building an intelligent cloud/intelligent solution. This seems to have changed. It is now an intelligent distributed end-to-end computing solution.
Integrated Technology Systems provides Azure support for companies of any size. We can help you implement a secure network and protect your data with a cloud based solution such as azure virtual desk. Call us today for a consultation.
Uber Hacked Again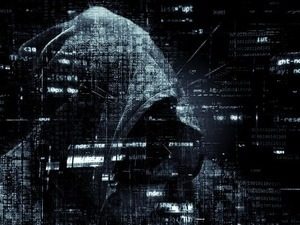 Unknown hacker claims to have eighteen years of age and gained administrative access to Uber's corporate network as well as proprietary internal tools, on Thursday, September 15, 2022.
Uber posted a tweet on September 15th, 2022 at 6:25 p.m. PT, saying it was responding to a cybersecurity incident.
An attacker gained access the Uber EXT contractor's account. The credentials of the contractor were compromised by a malware-infected personal computer. A socially engineered attack enabled the hacker to gain access to the contractor's account by accepting multi-factor authentication.
The hacker gained access to additional accounts of employees with increased permissions, and then announced the news on the company's Slack channel.
"I announce I am a hacker, and Uber has suffered a data breach..." with the hashtag #uberunderpaisdrives.
A hacker also modified the OpenDNS to display a graphic image on some internal Uber websites.
Uber informed the relevant authorities and its employees about the cyberattack. As a precaution, Uber also disabled many internal communication and engineering systems.
Uber announced on September 16, 2022 that its services are fully functional and would restore many of its internal tools.
Data from Slack and G-Suite communication system, internal financial tools and HackerOne's bug bounty dashboard were exposed in the breach. Uber quickly fixed all vulnerabilities found in HackerOne bug reports. This will prevent future nefarious acts.
Uber issued a statement on September 19, 2022 at 10:45 PT. It stated that there was no evidence that the incident involved sensitive user data access.
Uber claims that the intruder was not able to access the production systems used to power the applications, user accounts or the encrypted database containing sensitive data.
Uber hired several digital forensics firms to investigate the incident. Uber claimed that it would use this opportunity to strengthen its policies, practices and technology to better withstand future cyberattacks.
Cybercriminals have targeted the corporation before in this incident. To stop hackers from releasing stolen data, the corporation paid $100,000 ransom in 2016.
Hackers are always looking for new ways to hack corporate networks. Multi-factor authentication has made it more difficult for cybercriminals to target specific individuals. It is important to train staff on how to spot socially engineered cyberattacks, such as the one that hit Uber.
Does the thought of protecting your data against hackers send you into a panic? Where to begin? How do you protect your network? How do you train your staff? You IT staff is already overworked, where do you find help? Integrated Technology Systems has the answers. Give us a call today.
Integrated Technology Systems
6 East 45th Street, Suite 400
New York, NY 10017
212-750-5420
https://www.itsnyc.com